Exterior Experts of Michigan is
Metro Detroit's Most Trusted and Reliable Roofing & Vinyl Siding Experts!
When it's time to remodel… go with the Experts!
Protection. Value. Curb Appeal.
If you are looking for a no-nonsense, professional exterior remodeling contractor where your home, your budget, and your objectives are always Priority#1 then look no further!
What makes us different? Our company was founded and is run by knowledgeable and experienced installers, not savvy, high-pressure salesmen. We have decades of hands-on experience installing each and every product that we offer. Using our knowledge and expertise, we will educate, advise and guide you as you select the appropriate materials and proper installation options for your particular home.  Doing what is best for you and your home is always our first priority, we will NEVER up-sell you to a product that you do not need or want! 
For over 30 years, we have earned a solid reputation of delivering  high-quality workmanship and superior customer service to homeowners throughout Macomb, Oakland and St. Clair Counties.  Let us show you what the Experts can do for you!
Call us today to schedule a No Hassle/No Obligation FREE Estimate!
When it's time to Remodel, Go with the Experts!!!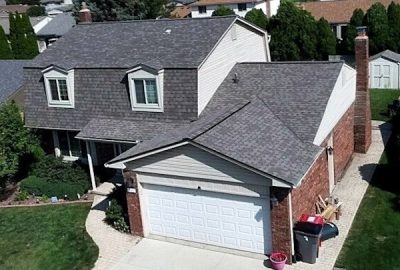 The importance of a properly functioning roof system cannot be overstated, it protects every single element of your home - it's structure, it's foundation, your furnishings and most importantly, the family who resides within it!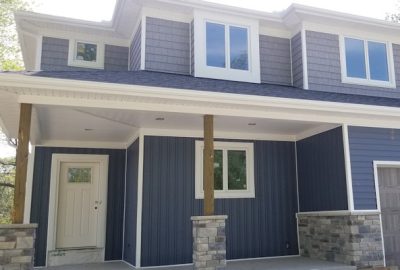 Whether you are looking to replace old outdated aluminum or vinyl siding, or seeking to eliminate the never-ending maintenance and upkeep of a wood exterior, vinyl siding is an excellent exterior choice for your home!

Water surrounding the foundation of your home can lead to severe structural problems. A properly functioning gutter system is essential to the protection of your home.

Installing replacement windows and patio doors offer a great opportunity to upgrade your home and add resale value.

Exterior Experts of Michigan has you covered!
Whether you are in need of a quick Roof Repair or a full Roof Replacement, looking to update your home's exterior with maintenance-free Vinyl Siding, Trim & Soffit, considering new Seamless Gutters or interested in having new energy-efficient windows installed, we're here to help with all of your Exterior Home Improvement needs!
With over 30 years of experience providing top-notch quality and unsurpassed, custom-tailored service to Michigan residents in Macomb, Oakland and St Clair Counties and the surrounding areas, you can be assured that your home is in the best of hands and you will be dealing with true experienced Experts!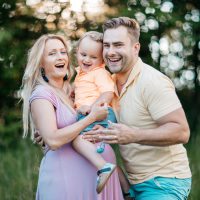 Let's work together to make your dream home happen.
Robert L.
Just a note to say thanks for the excellent job completed on my storm-damaged home. My neighbors have come over looking and have made many positive remarks about the quality of product and workmanship. Needless to say, Mary Ellen and | are very pleased and appreciate your attention to the details and making our home look beautiful once again. Sorry the insurance company took their sweet time getting the check to us, but now you are paid in full and we are pleased. Thanks for being patient with us regarding the issue. Hope you and your family have a great Holiday Season. Thanks again for your help at this time. We will recommend you and your company to others in need.
Bob M.
I am writing you once again to thank you for the superb work you and your crew did on our riverside home, As with the roof replacement you completed several years ago, we are totally pleased with our new custom windows and door walls. The appearance of our home both inside and out has been transformed now that we are rid of the old aluminum sliders, As with the previous work your company performed, your crew was always prompt, courteous and professional. Their attention to detail and respect for our family during the process was most appreciated. We take great pride in our home and the work you have done over the years has caused us to be prouder than ever. You can be sure that you will be the first to know of any home improvements that we contemplate in the future.
Debbie N.
I wanted to thank you for the beautiful work you did on my house. The colors of the roof and siding match perfectly. It was a pleasure doing business with you from the beginning to the end and you made me very comfortable throughout the entire job. I will highly recommend you to anyone needing work done to their home.