Residential Roofing Services
The importance of a properly functioning roof system cannot be overstated, it protects every single element of your home — it's structure, it's foundation, your furnishings and most importantly, the family who resides within it!
We understand that the thought of having to replace your roof can be scary. Before we recommend a complete roof replacement, we will do everything we can to minimize your costs with other solutions such as a less-costly roof repair whenever possible. No matter what your situation may be, we will accurately present your options and ensure that you are as comfortable and educated as possible. We pride ourselves on providing an honest, professional assessment of your roof's condition. It is not our goal to sell you a new roof unless you genuinely need one, it is our goal to earn your business for life!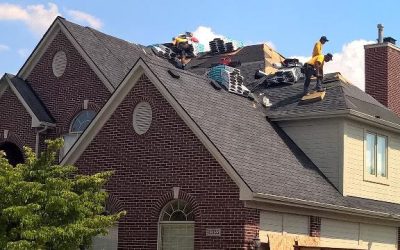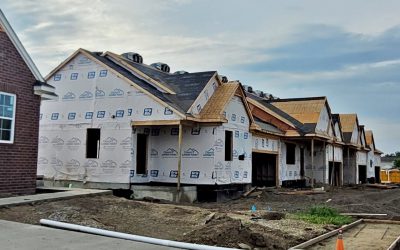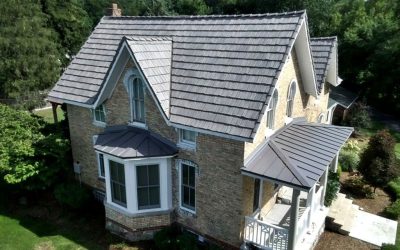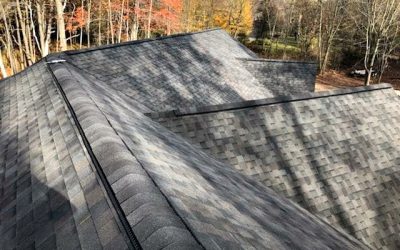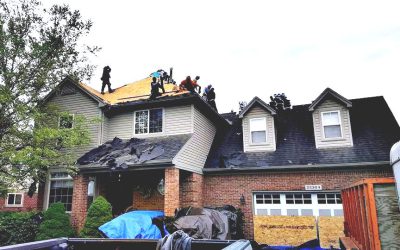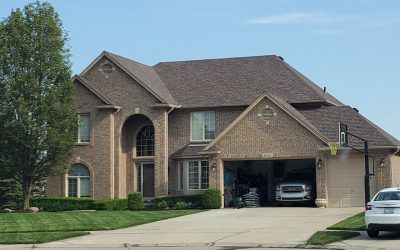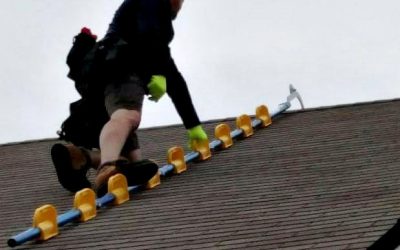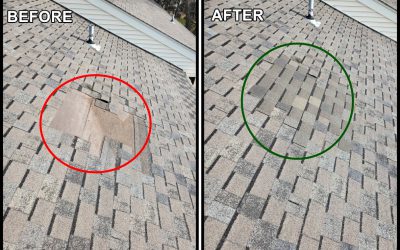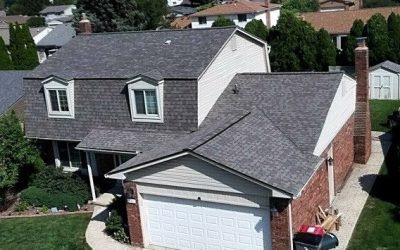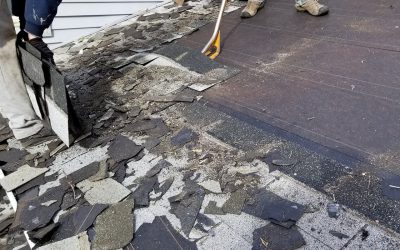 It is nearly impossible to judge a roof's condition from the ground and climbing on your roof is a dangerous and hazardous task. Your roof is exposed to extreme Michigan weather year round and there are many things that can damage or degrade your roof over the years so it is a good idea to have your roof routinely inspected to address any problem areas early before they have the chance to become a major issue down the road.
Our HAAG certified residential roofing specialist will show up to your home to perform our 17-point inspection. We will begin with a visual inspection of your roof from the ground, get on top of your roof to assess the condition and perform an inspection of your attic and walls.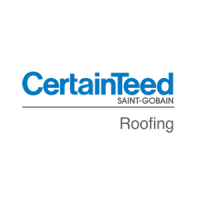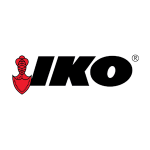 Once we have finished inspecting your roof and documenting our findings, we will sit down with you and go over everything we have observed, explain to you what everything means, make our professional recommendations and make sure you fully understand all your options.
You will have a complete understanding of how your roof system works, be informed of any issues that may need attention and will have the confidence to make the correct decision about your roof regarding repair or replacement options.
Not all roof damage is easy to spot, like curled, torn, or missing shingles. Roof leaks are notorious for being elusive and hard to trace. That's why you need Exterior Experts of Michigan! We are HAAG certified in residential roof damage assessment. HAAG is an intensive certification program providing the expertise to accurately inspect and correctly diagnose any roof damage. By having a HAAG certified specialist perform your roof inspection you will be confident that you are receiving the most thorough inspection available to you and that if there is anything wrong with your roof it will be found! All of our assessments start with a thorough 17-point roof inspection, including water tracing and leak detection to find the source of your roof leak, evaluating the damage, determining the proper resolution and providing you with a written estimate for your roof leak repair. Call us at the first sign of a roof leak to protect your home and minimize the impact on your wallet!
If your roof is nearing the end of its life cycle, it may be time to consider a roof replacement. Worn, damaged, curling, stained or missing shingles are telltale signs that it may be time for a new roof. Our roofing specialist will perform a thorough inspection and provide you with an honest assessment of the condition and remaining lifespan of your roof. If it is time for a roof replacement, our knowledgeable team will provide you with a written estimate for the right roofing system and the correct installation method for your home's needs, taking into account your personal preferences and budget. With over 30 years of experience, we know that a quality product, attention to detail, and minimal disruption to your home is paramount. As a result, you can be confident that we are committed to providing a quality installation, minimal debris and a thorough cleanup!
Storm Damage Restoration / Insurance Claims
We all know Michigan weather can be extreme and unpredictable. If you suspect that you have incurred weather-related damage to your roof due to high winds or hail or storms, we will assess any damage to your roof, provide documentation and assist you through the process of filing a claim with your insurance company.